A History of Preston
in Hertfordshire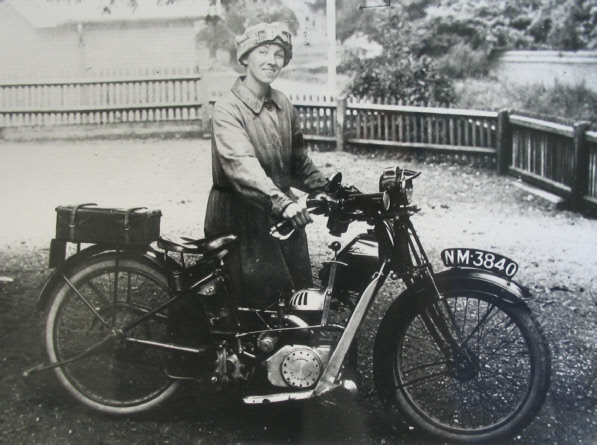 Extracted from Kings Walden 1925-1935 by Ronald Hartless: 'One person I remember well, although I never met her, was Miss Barker, a school teacher, who used to ride through King's Walden on a motor bike twice a day. Always clad in a brown leather coat, leather hat and goggles. She had a Francis Barnett two stroke machine with the characteristic 'pop pop' noise and a trail of blue smoke. She either travelled from Preston to Kimpton every day, or maybe the other way round. Anyway, I can't remember her features because I never saw them out of motor cycling garb.'
Rose G Barker began work as a supplementary teacher at Preston School on 22 March 1920 and was still teaching there in 1946. She was the Infants Teacher during her early career and passed Part II of the Preliminary Certificate Examination and was recognised as a certified teacher from 1 April 1924. Her journey to Preston was often impeded by 'impassable roads', 'snow drifts' and 'floods at Breachwood Green'. On several occasions the school log book reports her absence due to colds!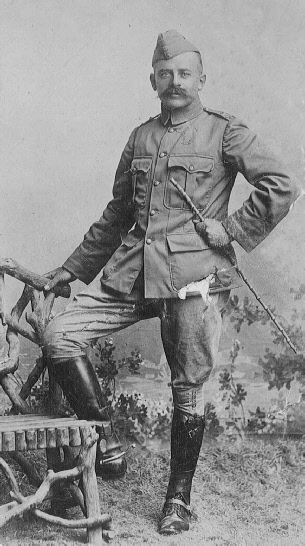 Armigel Henry Pryor was baptised on 20 January 1867 at Clifton, Beds, the fourth child of six, born to Henry Maclean and Margaret Frances de Vins Pryor. (Link: Pryors of Preston)
He is included as a 'Preston Person' because in 1891 he is recorded as living with his brother, Ralston Pryor, at The Cottage, Preston. He gave his occupation as, 'farmer'.
By 1899, Armigel had joined the army, marching in the footsteps of his father, and fought in the Boer War, notably at Spion Kop. Later, he was promoted to Lieutenant.
He married Edith Emma Cook. The couple had three children, Henry (b 1904), Margaret de Vins and Geoffrey (b 1909). By now, the family had settled in South Africa – a grand-daughter has the impression that Armigel was the black sheep of the family and possibly left England to prove to his family that he could make his way in life alone. Armigel, Edith and Margaret returned from Cape Town, South Africa embarking at Tilbury on 5 December 1923. He gave his address as c/o Standard Bank, London.
In 1945, his brother, Ralston, left a third of the residue of his estate to Armigel.

F P Crozier, in his book, Angels on Horseback, recounted his memories of the 1899 Boer War in South Africa. He frequently mentions Prior (sic).
He was one of 'the quartet' of Crozier, Corbett and Stoney and Armigel. The book describes in
detail their exploits and conversations. It is an echo of soldiers' lives a century ago, mirroring their idiosyncratic language and reminds one of Blackadder Goes Forth and the Biggles books of one's youth – one of the four is even nicknamed, 'Ginger'.
At this time, Armigel was a Private, 'a frontiersman with a full-grown beard' and 'a transport rider
from Buluwayo and speaks Dutch and Kaffir'. Because of this, he is used as a translator for the group.
The following are some snippets from the book that may convey the flavour of the man:
Crozier, 'Tell you one thing, the grit and dirt which get into my rifle are awful – the magazine will
jam when I want to use it, sure as fate.'
Prior, 'Slit the toe of an old sock and push it down over the breech mechanism', said the old
soldier, 'we did it in Rhodesia'.
'Who was that?' (Captain Knox-Gore) shouts indignantly, as a round is accidentally let off. Take
his name, he'll be for orderly room to-m....' 'If he's alive!' whispers Prior.
Approaching Spion Kop: Crozier recalls a climb in Ceylon when he 'was so done in when I came down that I couldn't move...after a long bike ride'.
Prior, 'You won't have any time to be done in this time...unless you are "done" in and then it won't matter! Here the Bogers are on the top waiting to receive you!'
Crozier complains of sores on his hands. Prior glances at them, 'Veldt sores, hell, hurt like
billy oh! Get some caustic from the farrier, it's the only way'.
....Prior had been standing with his hands in his pockets against a packing-case full of comforts
sent from home for the men. There is a pause – one of those pauses when 'next man says
what?' is in every mind. Prior supplies the missing word. 'Barnshoots,' he murmurs half aloud..
...while men roar with laughter...'Dunduruwas'....'It is a polite way of saying something impolite..
...as London society does, so I'm told'.
'I tell you one thing we've forgotten,' says Prior, 'the horses must be shifted and ringed under cover...where they are now they'd be shot for cert, if there's trouble and anyhow they'd give us away to our visitors.'
Re: pacifists – 'I'd like to put them on top of the kerosene cans and strike a match'.
This account begins with Frederick Robinson, who was a master tailor living at Vine Cottage, Preston Green from the late 1870s. One of his daughters, Margaret Elizabeth Robinson, married Harry Worthington, an engine driver from Dymock, Gloucestershire at St Martin's, Preston on Christmas Day, 1909.
The couple lived at Vine Cottage, Preston Green. A little more than a year later, Rose Margaret Irene Worthington was born on 31 December 1910.
By the late 1920s, Harry and Margaret Worthington were also living at Vine Cottage. In the summer of 1947 Rose Worthington married William (Bill) Vincent Stanley (born 7 March 1913) in the Hitchin registration district and by the 1950s the Stanleys (who had one son, born in 1950) were living with Rose's parents at Vine Cottage.
Harry (24 May 1950) and Margaret (10 November 1959) died and were buried at St Martin's. Meanwhile, Bill and Rose Stanley (who ran the adjacent village shop for a time) continued to live at Vine Cottage until their deaths. Bill was buried at St Martin's on 8 May 1993 and Rose's ashes were scattered in the graveyard after her death in early 1997.
So, Vine Cottage was inhabited by three generations of one family for almost one hundred and twenty years.
In 1965, Bill's student son exchanged with a German student, Friedhelm Partenheimer. Friedhelm has now retired after teaching English and Geography at a school in Nieder-Olm. He reads and comments on every web site update. He has sent some photographs of Vine Cottage and its occupants, two of which are reproduced below.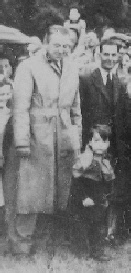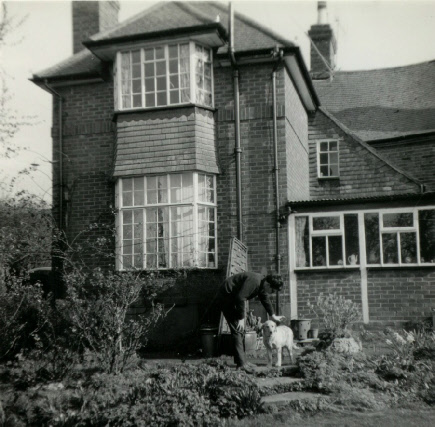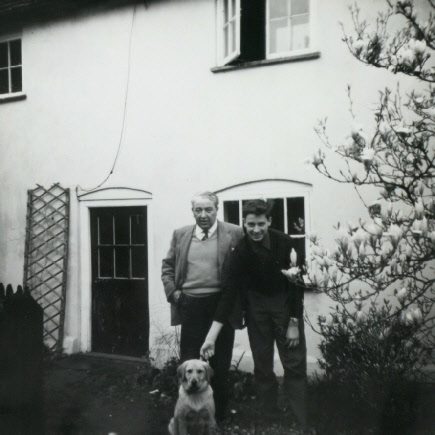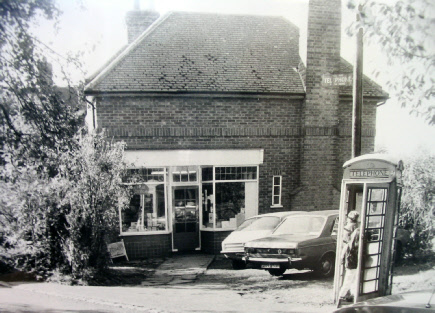 Bill with Friedhelm and 'Janner'

Preston shop, kept by Rose Stanley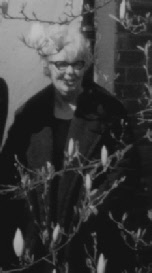 Bill in l to r 1950; 1953 with son and circa 1977. Far right, Rose in 1965