A History of Preston
in Hertfordshire
During Hitchin Festival, Hitchin Historical Society held its inaugural History Day on 11 July 2015 at the Church House. The following pre-event release in the Hitchin Comet gives further details: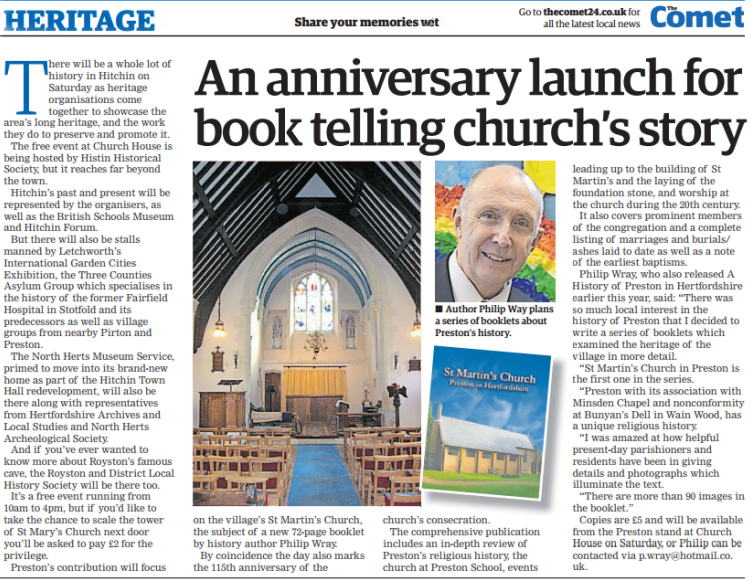 Flying the flag for Preston with me were Penny Causer (nee Waller) and Liz Hunter. There was a steady stream of visitors and in particular it was a pleasure to say, 'Hello!' to Revd Michael Rowden of St Mary's, Hitchin, Val Holland - who has provided so many details about Preston from the St Mary's Parish News, John Francis - editor of the Comet, Bob Cleverly of Berforts Printers, Stevenage who printed the Preston History Book and several folk with local connections such as Chris Newell.
Here are some views from around the exhibition: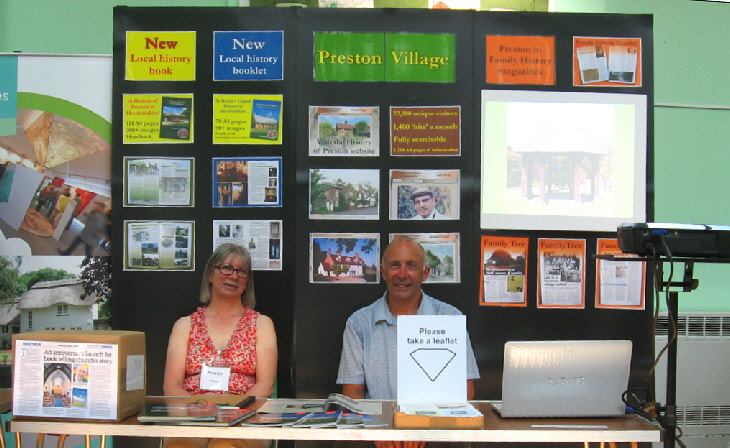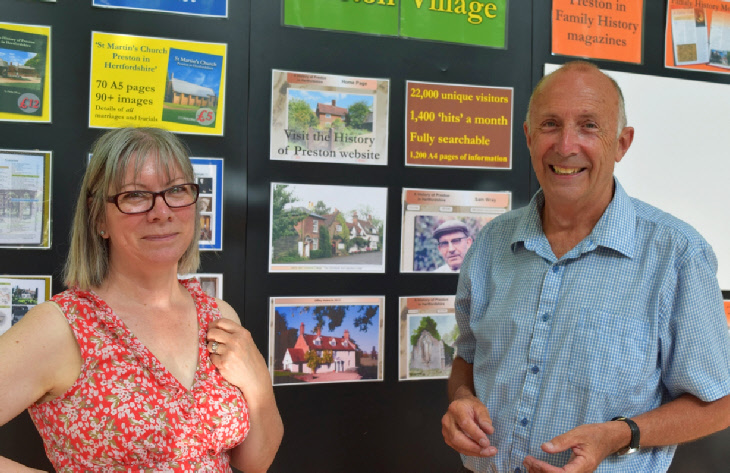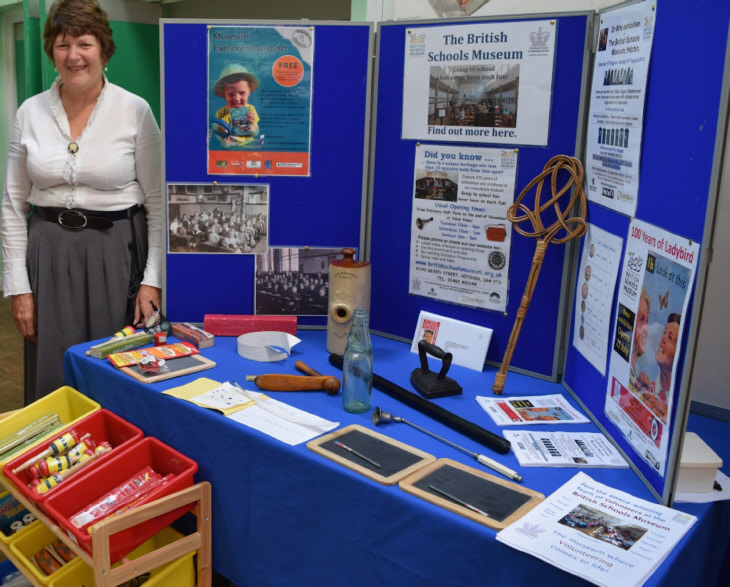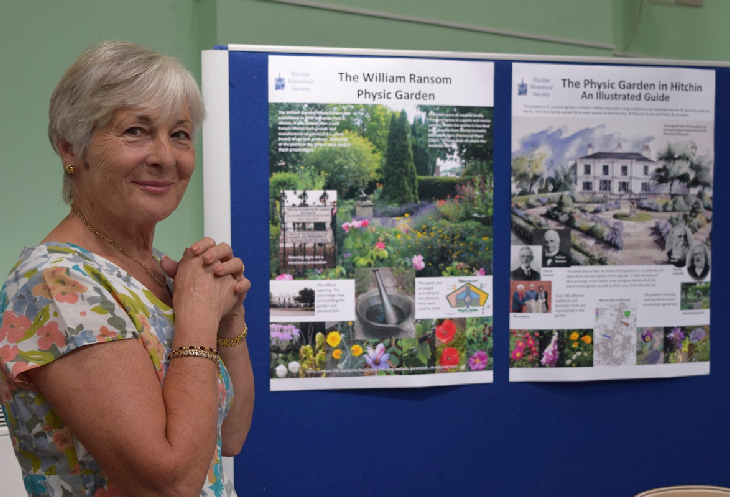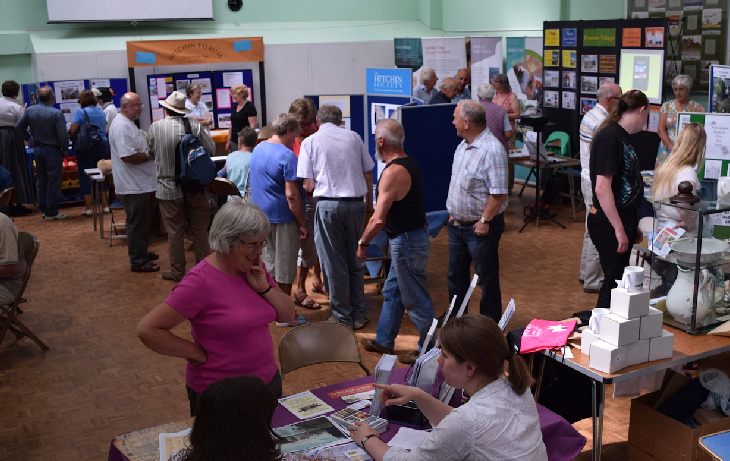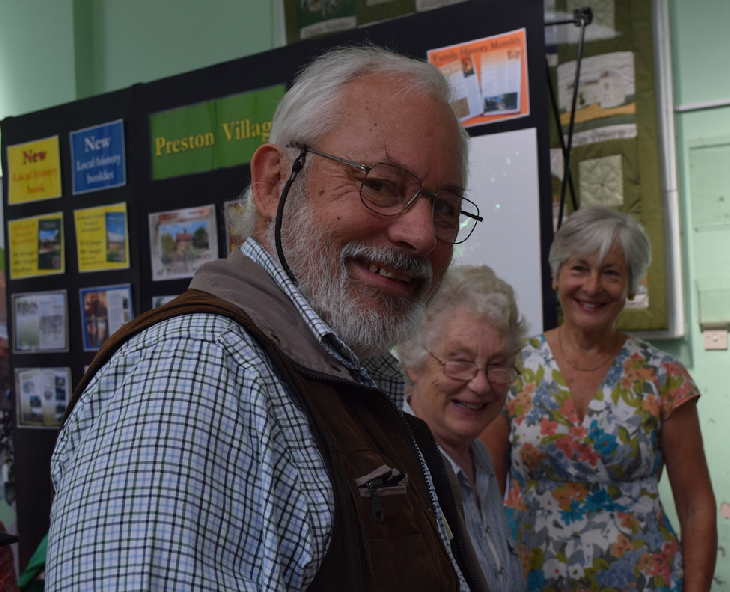 The event was reviewed the following week in the Comet: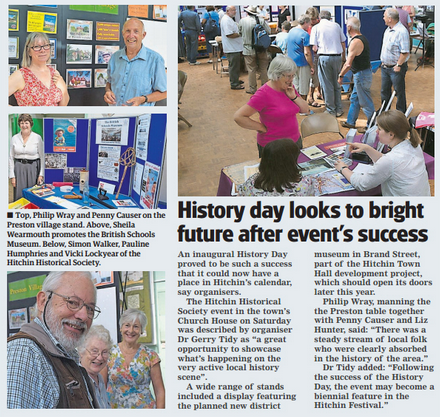 In conclusion, there is no truth in the pernicious rumours that we needed planning permission to erect our tall stand or that I have been invited to be the next President of Hitchin Historical Society. The organizer, Gerry Tidy, is just a little tinker!
All-in-all, a rewarding day with many copies of the Preston History book and the St Martin's Church booklet being distributed.