A History of Preston
in Hertfordshire
Ada was the ninth child born to Alfred and Emily Wray on 9 April 1898. She was baptized on 14 October 1900.
As a young woman, Ada went into service as a 'tweenie' at the nearby Bowes Lyon Estate, St Pauls Walden which was the home of Elizabeth, the Queen Mother.
She married William Charles Strong, who was a golf course groundsman, at Eton in 1919. They moved to Berkshire. William was gassed while fighting during World War 1 and apparently died in 1920. His legacy was a daughter, Frances Strong (known as Mary), who was born on 14 March 1920. (Ada and Mary are pictured above.)
Ada returned to Hitchin and to domestic work. She married Frank Littlefield (whose family ran a dairy in Luton) in 1928. Frank had been in the Merchant Navy. The following year, their son Eric was born. Frank and Ada moved to London, but Mary was unable to settle there and she was sent back to Preston where she was brought up by Emily Wray and the rest of the family. This explains why she features in so many of the photographs at Chequers Cottages, Preston of this time.
Between 1933 and 1938, Frank and Ada lived at Hither Green Lane, Lewisham, London. When World War Two began, Frank enlisted in the army where he served at El Alamein as one of the 'Desert Rats'. Ada worked in a bottle factory at Charlton, London while Eric was evacuated to Kent.
In 1946, Frank began working as a labourer in the building trade and Ada worked as a 'domestic' in a hospital at Grove Park. They lived at 11 Charsley Road, Lewisham and regularly went to 'The Joiners Arms' in Lewisham where they made friends with Charlie Hitchman.
Charlie was a confirmed batchelor and became their lodger. Frank passed away with cancer and it was a natural progression for Ada to marry Charlie in 1973.
Ada was an excellent cook and it is thought she worked in London for a judge and also opened a small cafe there. She made her own Christmas puddings (which all the children stirred - for luck). One year she added so much spirit to the pudding that, when it was lit, it nearly blew the windows out!
Ada was a little strait laced and 'didn't have much education' - she couldn't write very well and did very little reading.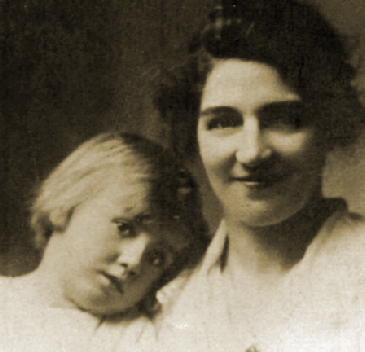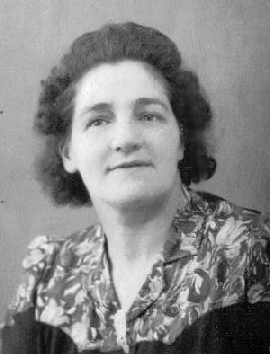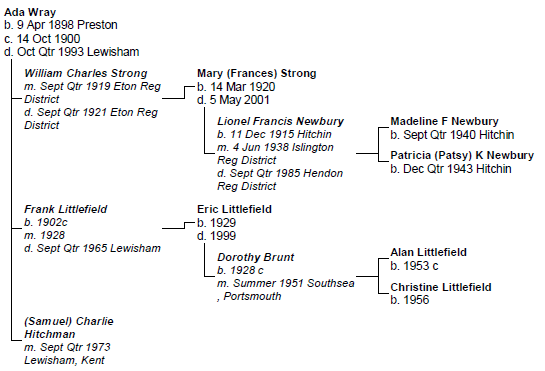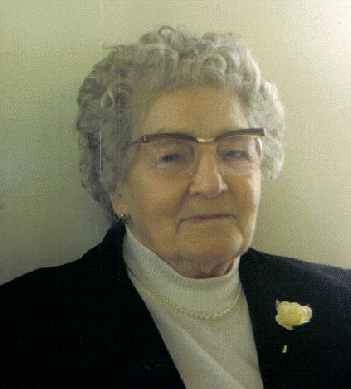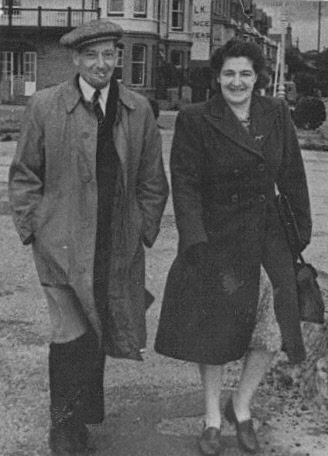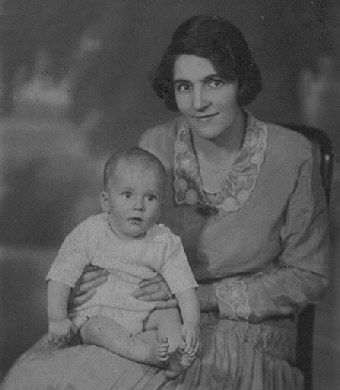 Ada with Frank Littlefield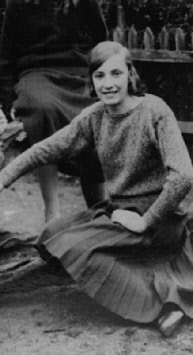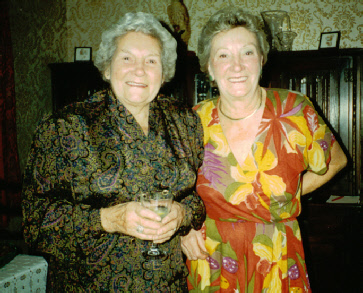 Maggie Whitby (nee Wray) with Mary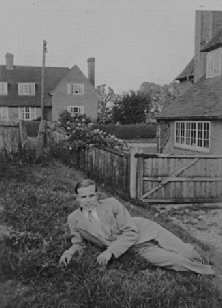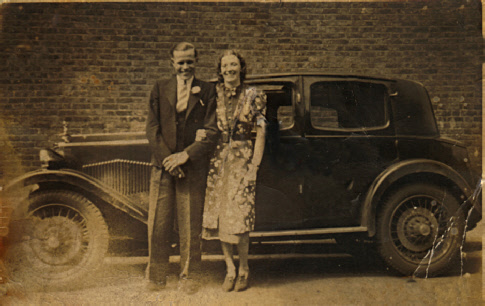 Lionel Newbury by 6 Chequers
Cottages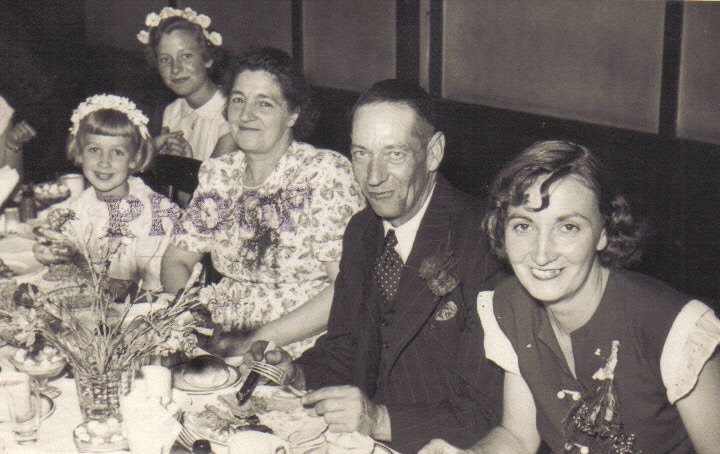 Left to right at table: Patsy Newbury, Ada, Frank and Mary Newbury in 1951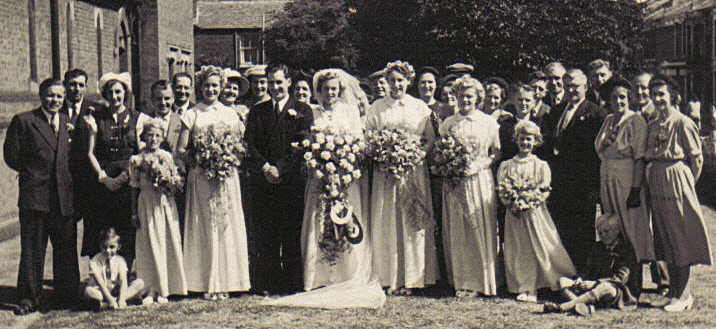 Eric Littlefield's and Dorothy Brunt's wedding in the summer of 1951 at Southsea, Hants. Far l: Lionel and Mary Newbury; behind them, Sam Wray; behind groom are my mother and Flossie Sugden; Ada is behind the married couple.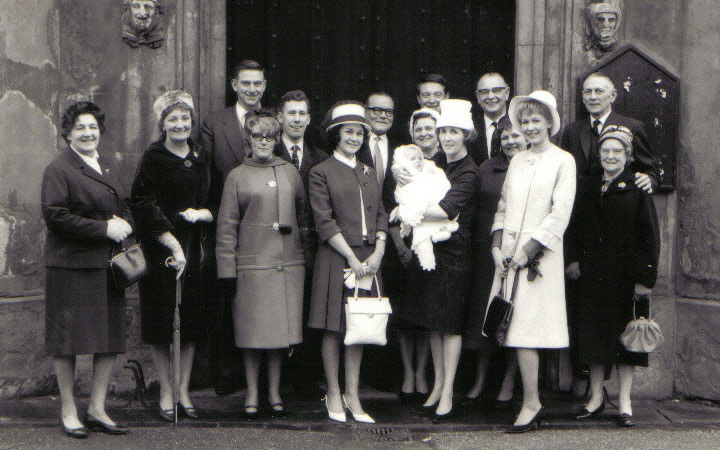 Far left, Ada Wray; Mary Newbury, Madeline Newbury; man to Madeline's right, Trevor Pugh; lady with white bag, Gillian Whitby; lady in white coat, Patsy Newbury; woman to Patsy's left, Maggie Whitby;
man far right, Ron Whitby